I got bored and couldn't sleep.  So I wrote this.

So #GamerGate is a thing.  If you've been on the internet for the better part of the past 4 months and you are even partially aware of gamer culture, no doubt you've seen your share of it, and people fall on one of 3 factions: Pro-GamerGate, Anti-GamerGate and "who gives a fuck?!?".  I'll spare you the history lesson, as you can find it elsewhere.  Right now though, it seems to be reaching its boiling point.  Some people will say that it needs to simply die a poor death and move on.  But anyone who knows how human beings act should realize that that's not very likely.  It may end with an actual attack caused by something that the more rational branch of the movement can no longer control.  It may end with Sarkeesian suddenly revealing her evil plan and we're all enslaved by horrible feminists who shoot fire from their vaginas (At least one guy out there would say that he called it).  But one thing, I'll say is this:  I was pro-GamerGate and even I have to admit that it needs to end.

But it needs to be a collaborated effort here.  From all sides.  So we can get back to doing what we actually all have in common:  Video games.

# 5 EVERYONE:  Quit being dicks to one another.

I know this may sound like the biggest "no shit sherlock" ever.  But I want you to really hear what I'm saying: Quit being dicks to ONE ANOTHER.  I don't care which 3 of the factions you're a part of, I'm talking to you still. 
Pro-GamerGate:  I know we've been anti-harassment whenever someone posts the opposition's address (which upsets us, because no news article ever reports that).  But we still gotta stop snapping at the other side, every time they poke our internet cage with a stick.  I know it's infuriating that the other side gets to condemn from on high, but we truly need to be as altruistic as possible here, because we're never going to be trusted to act on our own morals.  
Always pick Paragon over Renegade.

Anti-GamerGate:  I know because you fight for a good cause, you all assume that your ends justify the means.  You know who also thinks that?  FUCKING EVERYBODY.  Yes, the discussion of sexist tropes in gaming is a discussion worth having.  You know who else agrees with that sentiment? You'll be surprised to find a large majority of your opposition.  So try not to compare them to terrorist cells or pedophiles, as not only do they have a lot of the same moral leanings as you (the majority of GamerGate is liberal), but in the case of a lot of gaming websites, they also help pay your bills (How's that lack of Intel ad revenue treating you, Gamasutra?).  If you feel they're missing a point, speak to them like you would a colleague, not a student.  Be patient and don't speak down to them.  You may be better versed in Civil Right 101, but a lot of your opposition have been gaming for decades.  And you're in their world, not yours.  

"Who the fuck cares" Group:  Whenever this argument is brought up, there's always this group.  Wanna know where the majority of the trolls on either side come from?   This faction right here.  The faction that sticks their head in just enough to hear one side of the story and through the use of internet anonymity, help fan the flames of this culture war.  They love it because if it goes awry, they can always go back to "ehh, who the fuck cares anyway?" and return to whatever else they were doing.


Probably something equally as stupid

If you honestly don't have a horse in this race, just make it easier on all of us and leave it be.  Don't post about it one way or another.  Just leave it the hell alone.  

#4 PRESS:  Apologize for that "Death of Gamers" bullshit 

I know what you journalists were thinking.  Your readership is so fickle and you're tired of always having to cater to them.  And then this report comes out showing that gaming has expanded to include moms at home with Bejeweled and women that enjoy the occasional game of Angry Birds or Temple Run when they're waiting in line at Chipotle or something.  


Neglecting heavily how well Adventure games can translate over to mobile
Suddenly, your world doesn't look so narrow or bleak.  "Fuck these hard-to-please neckbeards.  Gaming has evolved BEYOND them!!" You probably said, as you started writing your declaration of exactly that. 

All 12 or so of you. 

Within the same 48 hour period. 

And you wonder why some gamers are paranoid? Here's the truth:  Those people still aren't gamers.  My grandmother (God rest her soul) who played Tetris on a Gameboy Color to keep her mind sharp and help with her arthritis was not a gamer.  My friend's mother who plays Bejeweled at home due to the addictive nature of the majority of "free to play" games is not a gamer.  Being an enthusiast about the culture of games themselves makes you a gamer.  And guess who are the major readers of your site?  That's right. Those "fat, white, virgin neckbeards" you just pissed off with your article.  I believe an act of humility is in order.  Especially after so many women and people of color (myself included) identified with the group that you just insulted with words that triggered us back to our middle school days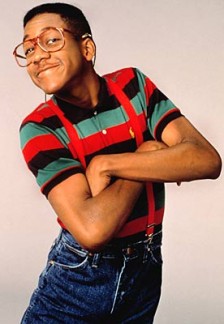 Despite what pop culture told you, the 80s and 90s were not good decades to be nerds.

No one's calling for your jobs here.  Well, okay.  Some people are calling for your jobs.  But I think an honest apology would really do a world of good here.  I mean, that's what we need to do, right?  rebuild bridges and giving the gamer consensus a reason to trust you again, yes?  Which brings me to my next point....



#3 Stop Focusing on the negatives

Quick question, readers:  How many of your knew about the Fine Young Capitalists charity drive to get women into game development?  I'm asking truthfully, because damn near no gaming website has talked about it.  Like at all.  And there's a reason:  It was doxxed and flooded by one of Zoe Quinn's followers, attacked and shut down for being transphobic (they aren't) and was revived by the GamerGate movement; specifically 4chan's /v/ boards.  



That's right.  4chan actually has a surprisingly large faction of non-asshole regulars.  Try not to faint.

Directly through 4chan, the project got over $20,000 and through the #GamerGate movement, they managed to meet their goal and even surpass it ($71,000) total.  TFYC even allowed 4chan to collectively create a character to appear in the game.  And that is the origin story of GamerGate mascot:  Vivian James.


Ta-da!!!!!

Sort of a female everygamer.  She was lauded around 4chan and held up as the "daughter of /v/".  And of course, within the first few drawings, there was porn of her (because 4chan is still 4chan). Still, it goes upon asking:  Is this really so narrative driven that sites aren't even willing to report on actual positive points in the  movement?  I mean, Anita Sarkeesian got paid $150,000 to talk about the problems of women in video games, but it takes 4chan of all places to raised up nearly 25 grand to DO something about it?  Even if the project collapsed in on itself, the fact that they actually TRIED is proof enough that you're still dealing with human beings here.   Surprisingly, we want a lot of the same thing.  It's just the method, I feel, that separates us.  Regardless of how you may feel about them overall, how about a little recognition for actually getting behind a decent cause, eh?

#2 MS SARKEESIAN:  Stop focusing so completely on the negatives
Imagine you're on a boat fishing.  You're relaxing, taking in the atmosphere and don't have a care in the world.  Now imagine someone walks up (Yes. I dunno how he walks to your boat.  Maybe he's Jesus or something.  Shut up.) to you and says that you're fishing rod is wrong and should encorporate a different kind of line that's more biodegradable over time.  He continues to trash your fishing rod (and the company that made it) well beyond the point of politeness and has made it clear that he doesn't show signs of stopping.  I don't know about you, but when someone unwarranted tries to preach at me, my first thought is to tell them to promptly fuck right off.  It doesn't matter to me if he's a fishing expert.  It doesn't even matter if he's technically right.  This is your special time and you don't feel like being preached to.   Maybe if you see the biodegradable line in the store next time, you'll pick it up, but this guy's just annoying and turning you off to it the more and more he talks.   Congratulations.  If you could follow that, you now understand how most gamers feel about Anita Sarkeesian!! That is, if you COULD follow that.  That was my very first fishing analogy
Pictured: Not me.

We get what the movement is trying to say.  But how about not focusing so much on the negative aspect of virtually every game that gets brought up.  Yes, I know that you say it's possible to talk critically about games and still love them, but that just brings me back to one of the big rules of any visual narrative:  Show, don't tell.  How about focusing on some games that have actually well-developed three-dimensional female characters in them?  


And I don't just mean preachy games that show how bad we all are.

Last year, the 3 biggest games all had women that were either the main character or the side character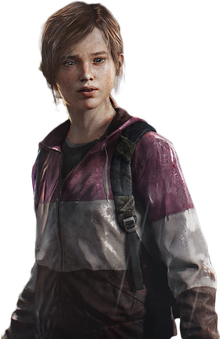 Lara Croft, Elizabeth Comstock and Ellie Notellenpaige

Each one was made strong, but not overtly sexualized.  Not one of them was a love interest.  And the two side characters played pivitol roles in the storylines that tackle not only the notion of stong-yet-still-feminine ladies, but also the feelings of adopted fatherhood for the guys.  I'd say that's a big triumph that needs to be addressed in Feminist Frequency, don't you?  That's the way the industry needs to go, yes?  And shining the light on the positive can help inspire others to follow in their footsteps.  Suddenly, that guy yacking your ear off about fishing line has been replaced with a guy offering you a free spool to try at your leisure.  You thank him and he's on his way.  And also, we're back to fishing because why not?


The extent of my fishing knowledge

#1 MS. SARKEESIAN:  Allow comments on your videos
It may feel like I'm singling Ms. Sarkeesian out, but she did opt to be the public face of this.  And I think I'm being polite as possible here. A good idea needs to be able  to stand up to criticism.  Simple as that.  And an idea put in the public square (Youtube) by a woman claiming to open up a discussion needs to actually be.....well, open to a discussion. 
I've heard arguments against this before:
"It's not her job to give you a stage to speak on."
This analogy isn't accurate.  It's not her refusing to give us a stage.  It's her TAKING AWAY the stage that is already there.  She went through the effort to disable the comment section and the ratings of her videos, because she wants them to stand on their own.  Uhhh....yeah, they're not.  Standing on their own requires approval ratings and a hearty discussion underneath.

"You're more than welcome to refute her claims in your own video" 
Yeah, and people have.  But the only people who watch them are ones who already have a preconceived notion not to trust what Sarkeesian puts up.  Like Twitter, it's an echo chamber, with no diversity.  Both sides of the argument can be laid bare in the comments of the video of the original idea being posited.  Comments in a refutation are only about the refutation.  
"She was being harassed and insulted in the comments of her first video"
As much of a copout as this sounds like: Welcome to the internet!! 


"Ya get use to it."

People can be dicks.  I've seen shitty postings on the most harmless and incontroversial of videos.  But there's something on the internet worse than trolls and flamers:  People who think they're being silenced.  Seriously.  That's pretty much the one thing online that is guaranteed to bring a group of righteous crusaders to your digital doorstep.  Let assholes verbally fight it out down there.  You might actually get some good feedback there too.  Maybe suggestions that you might not have thought about before?  Just saying.   Eventually, when trolls are ignored, they tend to go away (hence the term, don't feed the troll).  You'd be surprised to know that a lot of what you talk about might even be agreeable to a lot of the people within GamerGate.  And with that, I feel the title can come to a close.  No more Twitter campaigns (you know how many of us can't fucking STAND Twitter? ).  No more harassment.  Peaceful discussion.  But only if we all play our parts.  Then we can all go back to just playing games.
 
Edited by Green Goblin, 18 October 2014 - 12:33 PM.