Supposedly, it's pokemon related. Unfortunately, I don't play pokemon, so I have no idea what it actually represents.
So, whenever I see it, my mind comes up with this mental image: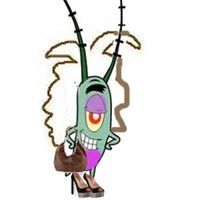 Crossdressing plankton with eyeshadow and a purse and heels. I hope you see that for the rest of your lives.