So, a I know a few of us here play Draw Something on our phones.
Well, I'm pretty proud of some of the things I've drawn on there because I'm drawing on my phone, which isn't a very big place to draw on with my finger. So here are some of them that I liked the most.

Sith
Poker
Zelda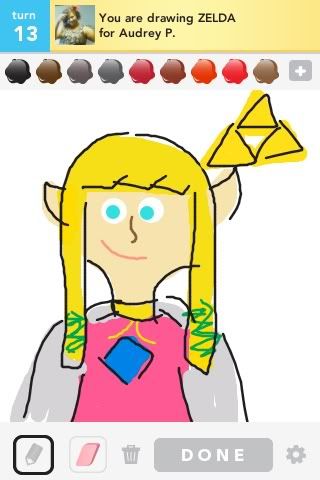 Do you guys have any pictures that you've drawn on there that you're proud of? And if you play and we're not playing together, we should fix that.