Since this is the Holy Empire of Koridai, it only seems natural for us to have patron saints. Shining examples of just how awesome Koridai is. But not anyone (or thing can just become a saint, they've got to be worthy of the title. Who is worthy to become a saint or one of the blessed? Well, you tell us.
Patron saints
are cream of the crop material, awesome in various aspects.
Blessed
are those who stand out from the others but aren't quite on the same level as Saints. This is a preliminary phase for many up and coming Saints, so there is a chance that a Blessed can become a patron saint.


Canonical (aka accepted) Patron Saints

St. Batman of Gotham


Patron Saint of Vigilantism, Justice, Brooding, Utilities and Pimped Out Cars
Representation: Bat/ Bat-Signal
Miracle: Turned the bitter emotional scars of childhood trauma into a strength to devastate the criminal underworld.

St. Vader of Coruscant


Patron Saint of Betrayal, Burn Victims, Mechanical Voices, Scorned Lovers, Impossible Medical Recoveries and Force Choking
Representation: Red Light Saber/ Exclamations of "NOOOOOO"
Miracle: Massacred an entire warrior order, survived after his body was fried by molten lava and still goes around choking people with his MIND.

St. Tingle of Termina


Patron Saint of Fairies, Green Costumes, Flamboyancy, Rupees and Clock Bling
Representation: Fairy/ 4:00
Miracle: He has been stated to be a living miracle. His Holiness Pope Goldfish Toanius XVI has verified this.

St. Chuck Norris of Ryan


Patron Saint of Cowboys, Badassness, Ass-Kickings, Rangers, Beards and Lists of Facts
Representation: A Fist
Miracle: Too many to count

St. Wishbone of Oakdale


Patron Saint of Literature, Storytelling, Dogs and Imagination
Representation: A Book
Miracle: Became a numerous amount of protagonists in order to educate the youth and teach important life lessons. Wrote the first Koridian book.

St. Lazurukeel of Koridai



Patron Saint of First Place, Early Birds, Mariachi Bands, and Antonio Banderas
Representation: El Mariachi
Miracle: Thought to ask to become a saint before anyone else. His Holiness Pope Goldfish Toanius XVI has verified this.

St. Chucky of Child's Play


Patron Saint of Gore, Extreme Violence, and Bad Christmas Presents
Representation: A Knife
Miracle: Became a living doll murder machine

St. Aquaman of Atlantis


Patron Saint of The Ocean, Fatherhood, Marine-biology and Dolphins
Representation: Fish, "Aquaman" Logo/symbol
Miracle: Can talk to fish and saved his kid by cutting off his freakin' hand.

St. Steel Samurai of Koridai



Patron Saint of Crusaders and Samurais
Representation: Strawberry blonde soul reaper
Miracle: Founded the Koridai Crusaders

St. Shadow Storm of Koridai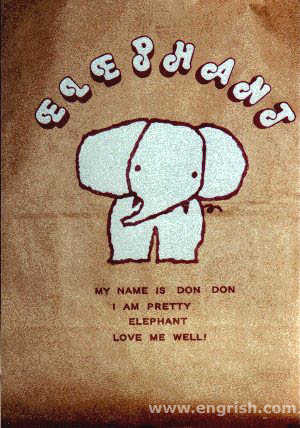 Patron Saint of Strippers
Representation: Elephant
Miracle: Returned after a long hiatus

St. Synile of Calatia



Patron Saint One Sided Lovers and Hopeless Romantics
Representation: A Pair of Panties
Miracle: Tried to Seduce Selena

St. Bricktop of London


Patron Saint of Crime and Rigged Boxing Matches
Representation: Pigs eating a Corpse
Miracle: Getting away with feeding pigs with a corpse

St. Ransom of Koridai

Patron Saint of
Representation:
Miracle:
(I'll get to it eventually)


Canonical Blessed


Yo' MAMA
Motherhood is always appreciated among those faithful to Koridai. We celebrate our mothers with the concept of "Yo' MAMA", a time when we reflect on how awesome our mothers are in relation to those of Catalia.

Bruce Lee
[Still under investigation]


Ichigo Kurosaki
[Still under investigation]

Edited by JRPomazon, 24 May 2010 - 01:10 AM.