DORM WAR III – CONCLUSION
April 29, 5 ADW
Hurian Island, Lalvican Sea
The leaders of the three dorms meet on a small, neutral island in the middle of the Lalvican Sea in order to bring the latest installment of the great Dorm War to a close. Soldiers from the dorms, who have come as bodyguards, can hear plenty of yelling from within the large tent hastily assembled near the beach. Agreeing to exchange prisoners was a simple matter. Now came the hard part – deciding which regions of land would be claimed by which dorm. The new world map had changed considerably during the course of the war. One dorm seized one region. Another dorm drove them out after securing victory elsewhere. It was one large mess. All that had remained static was the new continent's name – Norrendir.
Three hours and several throat lozenges later, the leaders had come to a conclusion.
The Forsaken Fortress, most comfortable on the water, would receive an area of land that best suited their needs. They were to acquire the Amalthea Islands in the Northern Sea, explored just after the Ikana invasion of the northern coast. These islands would provide excellent ports and hiding places for pirate vessels. In addition, the Fortress would receive a small chunk of land on the mainland containing Port Almirante, their original colony town.
Ikana, who had only narrowly lost the war, would be granted Rhonos Island, a huge mass of land as large as any Alliance nation. Like the Fortress, they would also retain Tyernon, their first colony on the Norrendir mainland.
The Lost Woods, who had managed to come away with a stunning victory, would take most of the discovered Norrendir mainland for themselves. The Vendelin Forest, the Delsha River, and the plains just beyond were now theirs. Their new world capital, Baumstadt, would remain nestled within the Vendelin Forest, a fine replacement to their original homeland.
When the new territories had been at last declared, the dorms released their prisoners. Separated friends warmly greeted each other on the beach, smiling and embracing. The leaders signed a ceasefire agreement that would hopefully prevent another major engagement in the new world. Nothing was certain, but it would least give them a little time to heal. Then, not willing to risk things by keeping the elite dorm warriors on the same island for too long, the three groups parted ways, sailing home again.
--
He hopped off the small boat and marched up toward the Lost Woods with his companions. "Winning is wonderful, but I can't believe I missed a chance to get my revenge against that insufferable little whelp. Who defeated him? Goose? That's bollocks. That boy is mine. ...God, this leather suit is killing me. Why did we all agree to dress up in these funny costumes?"
"The element of surprise, my friend," Showsni answered, carrying a box of equipment unloaded from the main ship of their fleet. "That was the theory, anyway. In any case, I think your Thulsa Doom getup works well for you."
"Why thank you."
Showsni quickly took a glance behind them. "Of course, the same cannot be said for others."
"Do you have something against my towel?"
"It smells, Masa! You haven't washed it since the start of the war!" Showsni protested.
"Washing will ruin it's power. Don't you know anything about towel weaponry?"
"You could also use a haircut," Veteran recommended.
"Hair is manly. Ask the guy in the cat suit."
"I'm keeping this cigarette, too" Steve said. "And while the costume may be an act, the attitude is not. You owe me a home cooked breakfast, Masa. Why do you think I keep you around?"
"My stunning good looks and charm?"
"That too, I suppose."
Further back in the Woodie convoy from shore to trees, another soldier was having a tough time simply getting onto the beach in the first place. What started out as a minor annoyance had become an infuriating ordeal that was not helped by his companions. "Come on, this isn't funny! I'm still injured, you jerks! Somebody give me a hand!"
A decomposed hand, taken from a enemy grunt months ago for joking purposes, landed just beside Shadow, resting on the wooden seat of the small boat he was in.
"That wasn't funny."
Wanchimaera came to his aid a few minutes later, and Shadow happily left the area. Wanchimaera himself was ready to go as well, but spotted one last disturbance amongst his troops. "Hey! I don't care if he looks candy coated, you stop trying to eat Toan this instant!"
"Fish, chocolate, chocolate fish, it doesn't really matter. He's edible and I'm sick of rations."
Quistis, carrying a stack of her books up from the shore, only shook her head. "Everyone in this dorm is crazy."
--
Ikana Castle was alive with activity as a feast was held in honor of all the brave troops coming home after a long stay abroad. Food was laid out before the warriors and much ale was consumed while the more exuberant troops danced the night away in the halls of the great building. Regardless of their narrow defeat, they were in good enough spirits to compliment each other on putting their best efforts forward.
"So what was this talk about avenging me?" Khallos asked as he sat down to dinner with his friends. "Because I didn't see a whole lot of avenging going on."
"We only said that to make you feel better," Wisp replied.
"I figured as much. I would have rescued you, you know."
"Ha!" Shiima shouted.
"What? You don't believe me?"
"You would have left us there so that you could come home and rule as supreme dictator so that you would have the power to send out dorm memos all the time. Just to spite me," Rhiannon said.
Khallos grinned. "You're very fond of your memos. I'd like to be the one to torment you with them for a change."
"I was nice this time!"
"You're never nice. Look at you. A ferocious beast with big teeth and scales," Khallos teased, and Rhiannon performed her best roar for the crowd.
"We made a nice tombstone for you, though," Stew said from across the table. "We'll save it just in case."
Khallos responded with a mocking laugh. "Wonderful. Just wonderful."
--
After spending so much time on land, some of the pirates had to reacquire their sealegs. By the time they reached the Fortress again, most had thankfully found their oceanic balance once more. After a long journey in the new world, many were just happy to be home. Back to the rum, back to the cutlasses, back to the cannons, and back to... wait, they were missing something.
"Fyxe, where are the boobs?" Button asked loudly.
"God, can't any of you get girls without my help?"
"Are you saying you don't like your job?"
She shook her head. "I'm definitely not saying that, but come on. You guys are going to have to learn some basic life and sex skills at some point. I'm not going to hand deliver your boobies for the rest of time. It's just that some day I'm not going to be so fond of sharing my womens with you disgusting creatures."
"Speaking of sexy..." Jordan began, pointing to a woman on a chain leash, "what do you think is going to happen to her? We aren't going to keep her in the basement forever, are we?"
A hundred feet away, Splash was being taken down the hall with full escort. They kept her on a very short chain leash, which she pulled against ferociously, screeching and yelling all the way. "Sexy, sexy! I'll make you all sexy! Just take this magic inhibitor off me and I'll fix those ugly faces of yours! A little heat won't kill you!"
"I think she'll be fine after we train her to stop flinging fire at everyone," Button said. "We just need to get her a mask or something. She'll make a nice supervillain after she gets a little mental clarity back... but only a little."
Steel descended down a nearby flight of stairs and ordered a drink from the bar beside them. After taking a swig, he strolled through the room, another destination in mind. As he left, he said, "She'll be just fine. Anger's a productive emotion, you know."
The commanding officer continued on until he reached the main Fortress dock, where all the ships in the fleet were gathering again after their days abroad, some worse for wear than others. It was slightly worrying that one powerful ship-of-the-line, The Sultan, had not returned. There was no record of it being defeated. Perhaps the captain had defected. That would have to be handled another day. He stepped out onto an open dock, cold rain falling down from the gray skies above. While he went to check the dock records one more time, he saw a captain approaching who was in command of a reconnaissance ship.
"Sir, I have news from the Eastern Ocean. My crew and I have just come back from our latest patrol, and we spotted a huge Alliance convoy heading to the southeast." He paused for a moment. "After the Alliance heard about our war in the new world, they must have sent out their own ships, but I guess they got blown south. Sir... there's a third continent."
The captain, drenched from the rain, pulled his jacket tighter around his body and quickly headed inside. Steel simply stared at the horizon, pondering what his next best move would be. "Guess we might have to go pay them a visit some day."
--
Two new worlds – Norrendir and Komitaa – with new cities and new adventures beyond the ocean. Th war was over, but countless quests lay ahead for those who continued to risk their lives in the pursuit of exploration, conquest and adventure.
THE END
----
ACES
Shadow Link – 6 Victories
Goose – 4 Victories
Rhiannon – 4 Victories
Khallos – 3 Victories
Shiima – 3 Victories
Catterick – 3 Victories
Ransom - 3 Victories
CHARACTER ROLL
FORSAKEN FORTRESS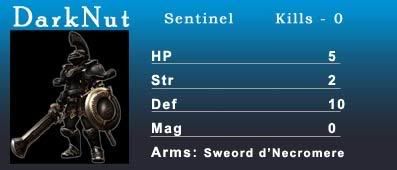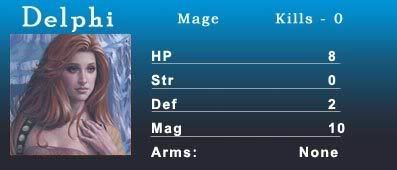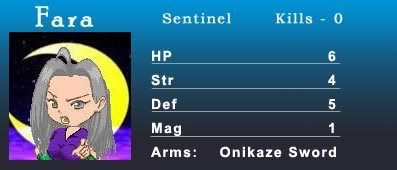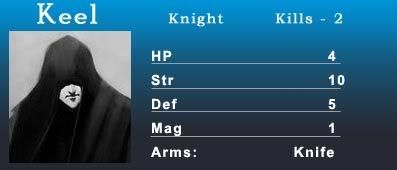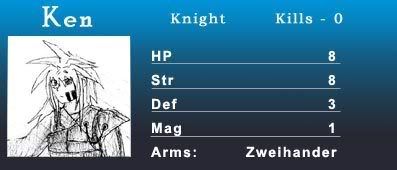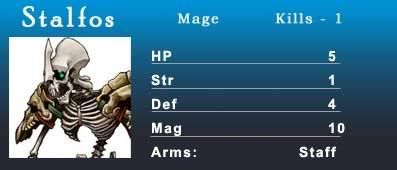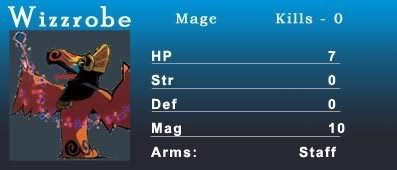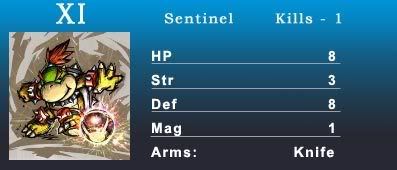 IKANA CANYON